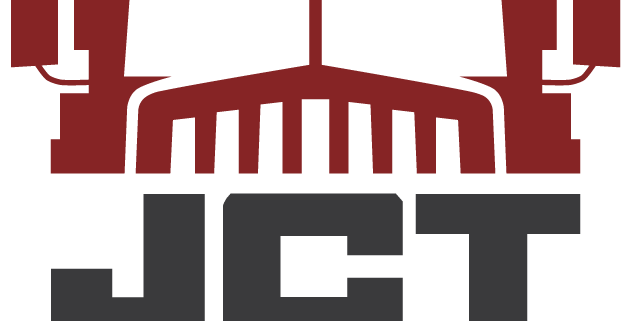 Streamline Your Freight Shipping with JCT: Instant Rates, Fast Response, and More!
Here's Why JCT is the Right Choice to Consider
In the fast-paced world of freight shipping, time is of the essence. Whether you need to ship goods across Canada or the United States, you want a reliable partner that can provide instant rates, swift responses, and an easy booking process. Look no further than JCT, your go-to freight company for seamless shipping solutions. In this blog post, we'll highlight the key benefits that set JCT apart from the competition and how our new online customer portal makes shipping a breeze.
Instant LTL Shipping Rates for Canada (and the US):
At JCT, we understand that waiting for freight quotes can be frustrating and time-consuming. That's why we offer instant Less Than Truckload (LTL) shipping rates for both Canadian and US destinations. With just a few clicks, you can obtain accurate pricing for your shipments, allowing you to make informed decisions and keep your supply chain moving.
Fast Response for Truck Load Shipments and Special Requests:
Time-sensitive shipments and special requests demand prompt attention. Our dedicated team at JCT is committed to providing fast responses for all your truck load shipping needs. Whether you require expedited delivery, specialized handling, or any other custom requirements, we're here to deliver solutions that fit your unique shipping demands.
Same-Day Pickups:
Urgency is the name of the game in the logistics world, and we rise to the challenge. JCT offers same-day pickups for your shipments, ensuring that your cargo starts its journey as soon as you're ready. With our efficient logistics network and strong partnerships with carriers, we make sure your goods are on the move without delay.
Free Bills of Lading:
Keeping track of essential shipping documents is vital to ensure a smooth transit process. JCT makes it easier by providing free Bills of Lading for your shipments. Our commitment to transparency and accuracy means you can focus on your core business, knowing that your shipping paperwork is taken care of.
Shipment Tracking:
Stay informed and in control of your shipments with our reliable shipment tracking service. Our advanced tracking technology allows you to monitor your cargo's progress in real-time, providing peace of mind and the ability to address any potential issues proactively.
Client Appreciation Rewards: Monthly Giveaways:
We value our customers at JCT, and as a token of our appreciation, we run monthly giveaways exclusive to our clients. When you partner with us, you not only receive top-notch shipping services but also get a chance to win exciting rewards. It's our way of saying "thank you" for choosing JCT as your freight brokerage partner.
$2000 Automatic Credit to Ensure Smooth Shipping:
At JCT, we understand that unforeseen circumstances can impact your shipping budget. To help you navigate such situations smoothly, we offer an automatic credit of $2000 to get your shipping back on track and avoid delays. This credit ensures that your shipments continue to flow even during challenging times. Reach out to the team if you'd like to fill out an application for a limit increase.
Just Consider Us
With instant rates, rapid responses, and a seamless online customer portal, JCT stands at the forefront of freight brokerage services. Whether you need to ship within Canada or across the US, our team is ready to make your logistics experience smooth, efficient, and cost-effective. Take advantage of our expertise and user-friendly platform to streamline your shipping processes and propel your business forward. Get in touch with JCT today to experience the difference in freight shipping!
Reference promo code BLOG23 to save on your first five shipments with JCT!
For more information, please email us via sales@jctshipit.com or call 416-524-5699.
https://www.jctshipit.com/wp-content/uploads/2019/02/logoJCT.-2019-professional.png
770
628
James Frichitthavong
http://www.justconsidertransportation.com/wp-content/uploads/2018/12/logoJCT.-2019-professional-245x300.png
James Frichitthavong
2023-08-02 08:31:19
2023-08-08 09:38:53
Streamline Your Freight Shipping with JCT: Instant Rates, Fast Response, and More!